Crypto has been labeled with a lot of unsolicited tags since it cracked the mainstream status. One of the most deafening highlights crypto's growing influence in the underworld, especially its role in the fight against terrorism. In some sections, there is a notion that the emergence of cryptocurrency made it is dicier for security agencies to track terrorists and their activities. Recently, there was a rehash of this assertion when the Director of a counterterrorism agency in the US allayed his fears that domestic terrorist will find solace in bitcoin to perpetrate their evil acts.
In light of this worrying trend, I have decided to put a piece together that addresses crypto's perceived affinity to the underworld and the validity of this claim.
What Attracts Terrorists to Cryptocurrency?
Crypto has all of the ingredients to help individuals circumvent the restrictions set up in the traditional financial system. Its successes stem from the fact that it allows the unbanked to partake in a global market and help users evade intermediaries and their costly services. While these are the fundamentals of the concept of cryptocurrency, each coin, however, has unique functionalities, which stretches the limits of digital assets and their disruptive tendencies in an overly centralized industry.
Also, it is important to mention that not all cryptocurrencies offer transaction-cloaking features as commonly believed. Instead, an average cryptocurrency, with the help of an immutable ledger, records all the transactions authorized on its blockchain with time and date. Even, the public addresses of the parties involved in the transaction are entered into the blockchain. So, it only requires the linking of an address to a real-world entity to unravel the feeble privacy that cryptocurrency avails.
More importantly, it is also possible to track the history of a coin right from the time it was mined. Hence, it is easy to check the origin of a coin and determine if crypto addresses suspected to be involved in illegal activities had ever owned it. Ironically, all these tracking possibilities speaks volume of how crypto's generic functionalities negate the "under the radar" financial mechanisms that terrorists find appealing. In other words, the technology leaves immutable trails, which would put off a majority of nefarious entities.
However, there are variations of cryptocurrency that are proving too evasive for anti-terrorism and anti-money-laundering agencies. These coins have come with special technologies that cloak the addresses of users, as well as the details of each transaction facilitated on their blockchain. Examples of cryptocurrencies that fall under this category are Monero and Zcash. Both coins have unique protocols enabling the privacy of their payment network's participants. Although this feature makes them appealing to terrorist groups, it also ideal for users who are keen on shielding their everyday financial activities from the prowling eyes of the government and hackers looking to pick targets based on the volume of their crypto holdings.
Anti-Terrorism Vs Privacy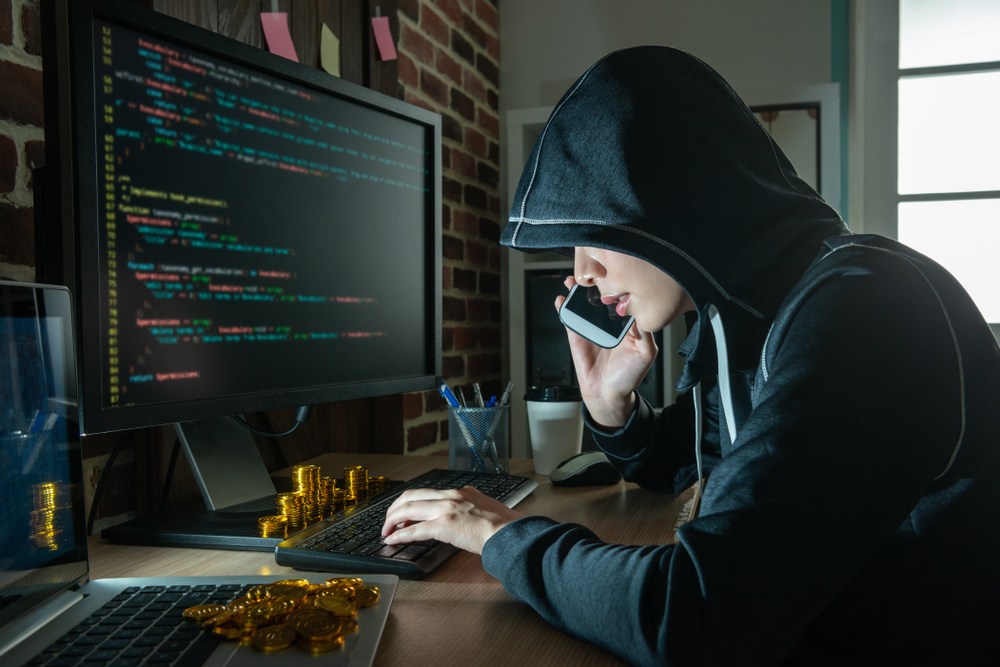 The fight against terrorism is one battle that has often generated mixed results. This noble quest is a vital factor shielding humanity from the horrors and terrors perpetrated by individuals or groups in the name of misguided beliefs. And judging by the spontaneous cases of terrorism witnessed in the last couple of decades, it is safe to say that no nation is completely isolated from attacks or its after effect. This assertion stems from the fact that terror and destruction brought about by a lost sense of justice or religious fanaticism bring humanity ever closer to the brink of total collapse.
Therefore, it is not surprising that governments, which are aware of the risks that terrorists pose to the safety of their citizens and the stability of their economy, have opted to enforce stringent regulations that will give them the liberty to cut off the funding mechanisms of identified terrorist groups. It is this principle that birthed anti-money and counterterrorism financing rules that legalize governments' surveillance on the global financial system.
Needless to say, the privacy of you and I have been at the receiving end of the erected surveillance schemes targeted at ridding the world of acts of terror. Thus, for governments to stay a step ahead of terrorists, they must have unhindered access to our financial activities, which also leaves us at the mercy of our constituted authorities' moral compass. Will they keep to the mission at hand, and only use their surveilling power to identify terrorist threats? Or will they follow the all-too-common trope of utilizing garnered information to ensure that their selfish interest reigns supreme?
In light of the recurring abuse of surveillance power, people are increasingly seeking the decentralization that crypto avails. Some have even gone as far as adopting privacy-enabled coins to escape governments' budding influence in the crypto economy. It is no more news that anti-money laundering requirements have become standards for crypto exchanges. And so, governments, with the help of specialized crypto analytic firms, are recording more success in their quest to uncloak popular cryptocurrencies. Hence, as opposed to what mainstream media wants you to believe, funding terrorism with bitcoin is becoming tougher by the day.
An alternative is to utilize one of the many privacy-focused coins available in the crypto market. While this is a given, crypto exchanges have begun to drop support for such coins, which might add to the difficulty in accessing and exchanging privacy-enabled cryptocurrency, especially if this trend continues.
Terrorism Puts Crypto Under the Spotlight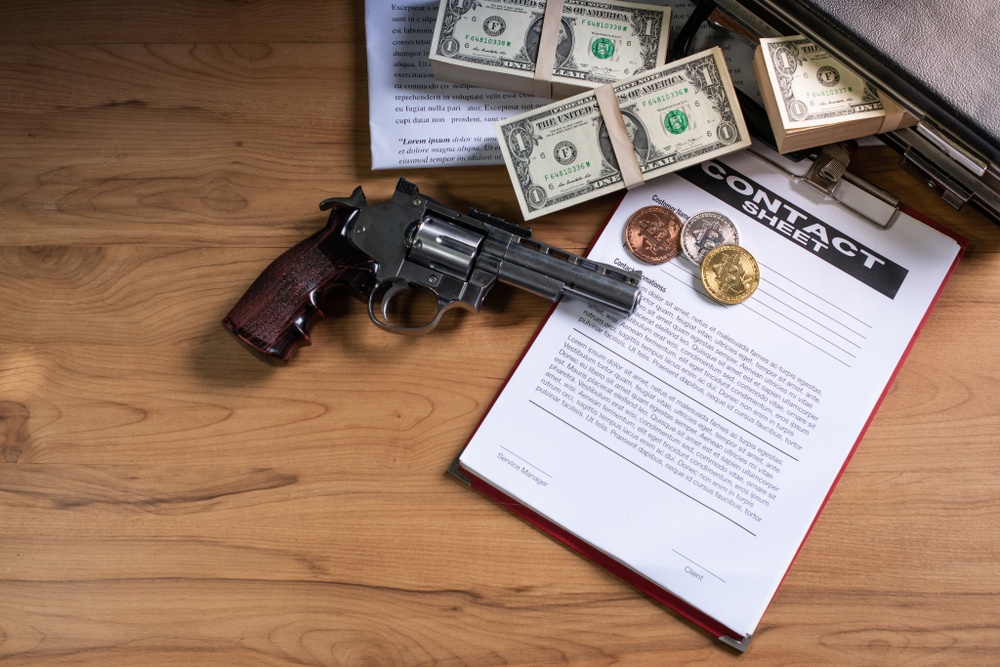 The narrative that crypto helps terrorists access fund has been around for as long as anyone could remember. Although this conversation has taken different forms, there is no doubt that it continues to hurt crypto's efficacy as a payment system. One of the most sentimental comments relating to this topic is credited to a Russian lawmaker, who in 2015 stated that bitcoin and other cryptocurrency are terrorism-financing instruments, which the United States has harnessed to undermine Russia. The lawmaker explained that "all these cryptocurrencies [were] created by US intelligence agencies just to finance terrorism and revolutions."
In 2014, an ISIS-linked blog discussed the viability of bitcoin as a terrorist funding mechanism. In the post, the author highlighted the regulation-circumventing ability of bitcoin as a reason why the Jihadist group had favored the digital currency. Also, the article cited a wallet, which the group believed would make sending bitcoin easier. According to the blog post,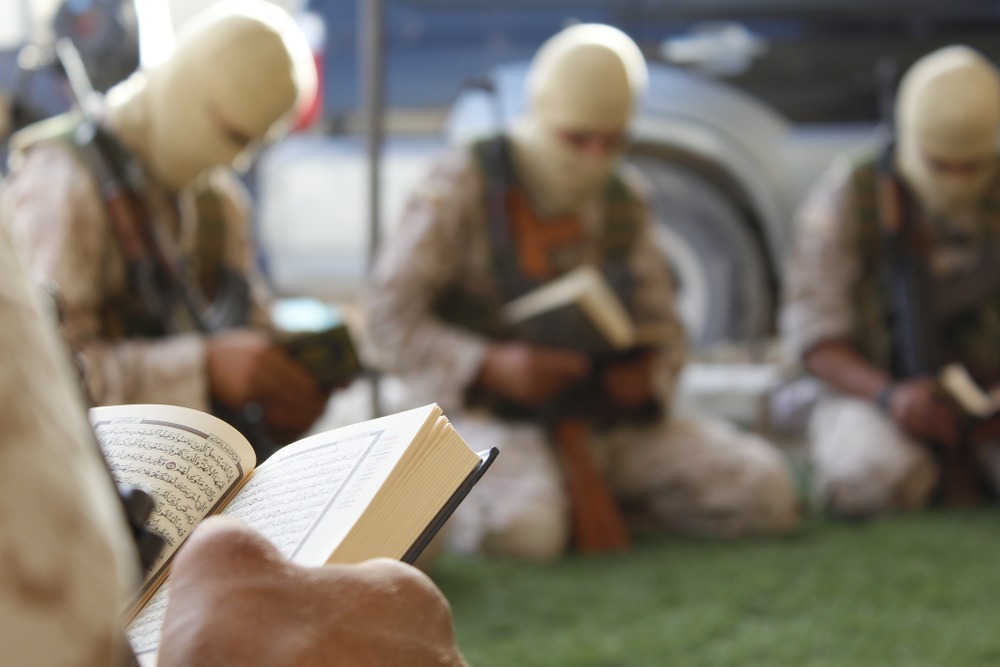 "This system has the potential to revive the lost sunnah of donating to the mujahideen, it is simple, easy, and we ask Allah to hasten its usage for us… The mujahideen of Dawlatul­ Islam would simply need to set up a wallet and post their wallet address online. Then, Muslims from across the globe could simply copy the wallet address, login to their [wallets], purchase whatever amount of bitcoin they wish to send, and send them over."
A few months after this disturbing event, CNBC reported that the US military has intensified its interest in fully understanding the concept of digital currency and how terrorist groups could take advantage of it. To do this, they had invited a bitcoin educator on a daylong expository discussion regarding the tracking of bitcoin transactions and how America's foes could utilize the technology to finance illicit activities.
After the Paris attack in November 2015, articles narrating the affinity of terrorists to bitcoin proliferated the media landscape, in what I likened to a desperate move to find a culprit. However, after a preliminary investigation had been conducted, it was discovered that the terrorists used prepaid cards to pay for their hotel rooms. This revelation highlighted how terrorists still capitalize on the frailties of fiat financial systems. Following the attack on Brussel barely 6 months after that of Paris, crypto professionals were quick to point to the fact that anti-money laundering regulations were reducing the effectiveness of bitcoin as a funding mechanism for terrorists.
One of the people who lent their voice to this conversation is Juan Llanos, a bitcoin AML compliance expert. Juan reportedly stated:
"Bitcoin exchanges, in the US and Europe, at a minimum, are obligated to comply with Anti-Money Laundering and Countering the Financing of Terrorism (AML/CFT) regulations. These regulations contain deterrent and detective measures such as the obligation to obtain and verify the identity of all participants to a transaction (KYC), the obligation to monitor and investigate transactional activity, and the obligation to submit various relevant reports to the authorities."
Fast forward to 2017, David Carlisle, a consultant for strategies ideal for combating financial crimes, noted that increased speculations regarding digital currency's illicit financing risks lead people to believe that fiat currencies do not carry similar or even more threatening risks. According to David, "treating cryptocurrencies as an exceptional threat creates the misleading impression that more conventional financial products are not already equally, or more, vulnerable to terrorist exploitation."
While noting a report on the financial activities of small cell terrorists, David went further to state that these entities prefer micro-scale services, including "payday loans, public benefits, and cash." As you would expect, these financing services are difficult for anti-terrorism agencies to spot ahead of the planned date of the attack.
In 2018, a Europol report validated David's assertion when it revealed that none of the attacks in Europe had any traces of cryptocurrency-related funding. The report read:
"Yet despite the clear potential, none of the attacks carried out on European soil appear to have been funded via cryptocurrencies. The use of cryptocurrencies by terrorist groups has only involved low-level transactions – their main funding still stems from conventional banking and money remittance services."
As such, it was clear that terrorist groups still basked in the failings of fiat financial services to raise funds for their evil acts, as opposed to the commonly narrated cryptos terrifying impact in the fight against terrorism. However, terrorists' campaigns for bitcoin funding had since experienced an uptick. Even some terrorist groups have gone as far as educate supporters or interested donators on how to send bitcoin while evading the attention of regulators. There was an instance when one created a sophisticated bitcoin donation mechanism on its website, which allocated newly created bitcoin addresses for interested donators.
Nevertheless, Elliptic, a crypto analytics firm, claimed that it alerted exchanges on this funding scheme. And together, they were able to limit the funds generated and take actions against wallets accounts that had donated bitcoin.
In December 2019, we witnessed another disturbing report linking crypto mining companies to the proliferation of illicit financing. According to the report,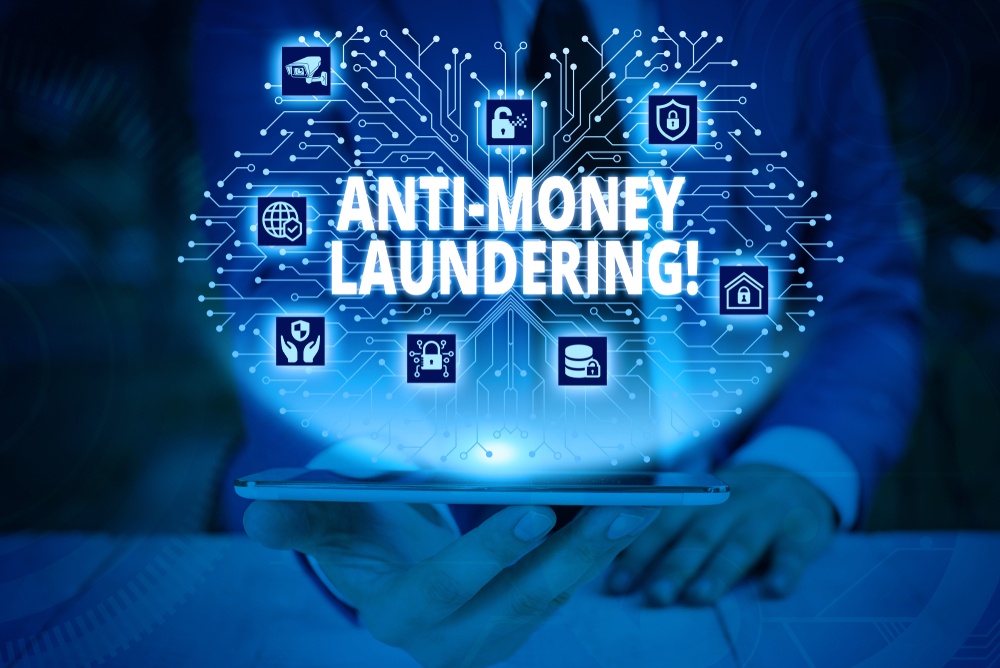 "Cloud-mining companies that accept fiat currency and distribute cryptocurrency in effect enable their users to exchange fiat for crypto, which can lead to the conversion of criminally obtained fiat currency. Furthermore, a Chainalysis webinar suggests that some mining pools allow users to make and then receive fiat payments, which provides money laundering opportunities. In those cases, a question may arise as to whether such a company is a financial institution for AML/CTF (anti-money laundering and counterterrorist financing) purposes regardless of whether it falls within the definition of a VASP (virtual asset service provider)."
Owing to this revelation, it is looking very likely that regulators would extend their AML/CFT regulations to cover a broader scope of the crypto economy and block all loopholes that terrorists could capitalize on.
Final Thoughts
Judging by the perceived risks associated with crypto's decentralization capability, one could argue that crypto, particularly the privacy-focused ones, potentially avails a financial haven for terrorists. However, once you conduct a microscopic analysis of this notion, you are bound to find disparities that might showcase the invalidity of this assertion. For one, crypto transaction analytics exists, and there is little to nothing you could do with cryptocurrency that wouldn't reflect on blockchains. Even when these entities adopt privacy-enabled crypto and evade surveillance, they have to either convert it to bitcoin or fiat currencies to spend it. And when they make the switch, these entities automatically become visible to regulators.
Hence, speculative or potential crypto terrorism financing threats should never serve as a valid reason to halt the growth of a promising technology. We saw this theme play out when social media came on board and global remittance platforms became a hit. And in each case, the global community successfully came together to eradicate terrorists' leverage on these innovations. I expect the same narrative to play out in the ongoing crypto terrorism conversation.