Facebook Touts Libra as a Cryptocurrency, But is it Really a Competitor to Bitcoin?
Back To Home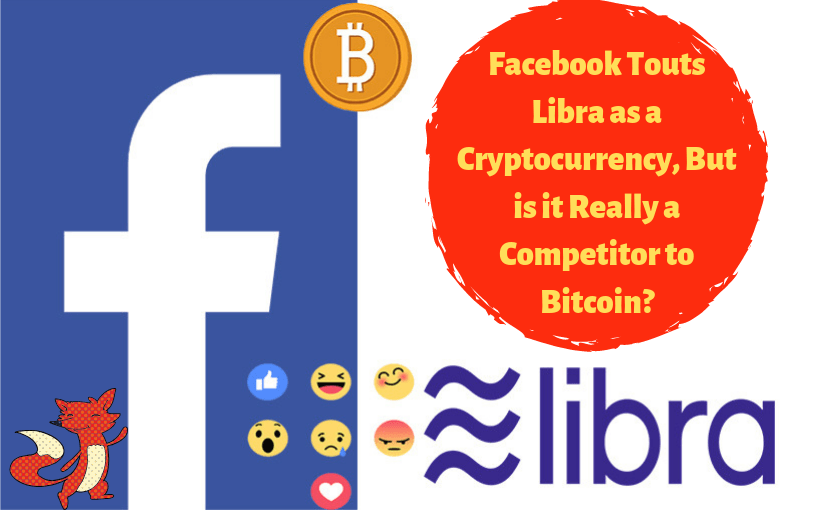 On June 18, 2019 Facebook Inc. announced its own digital currency, called Libra. The announcement comes after months of speculation that one of the big tech firms would make a big move into cryptocurrency and the blockchain sector.
Due to launch in 2020, Facebook touts Libra as a cryptocurrency and as an alternative to bitcoin.
We look under the hood to see how the Libra digital currency works, why Libra is so controversial and whether it is a genuine competitor to bitcoin.
What is Libra?
Libra is a new type of digital currency and the social media giant published a 12-page whitepaper on the project. While it is touted as a cryptocurrency, such as bitcoin or Ethereum's ether, it is better to think of Libra as an extension of the existing financial system, a digital stablecoin.
The main page of its website claims "Libra is a global cryptocurrency that will be available around the world" and is "built on a blockchain designed with security in mind".
Firstly, Libra is more like a traditional peer-to-peer payment network, e.g. PayPal, than a cryptocurrency. As a stablecoin, Libra wants to keep fluctuations to a minimum and ideally a fixed rate of exchange of 1:1 to local fiat currencies. To do this, Libra is layered on top of the existing financial system, since each Libra coin is backed by traditional money in the bank. Bloomberg executive editor Joe Weisenthal stated, "it's not so much a cryptocurrency, but a global operating system for moving fiat money around."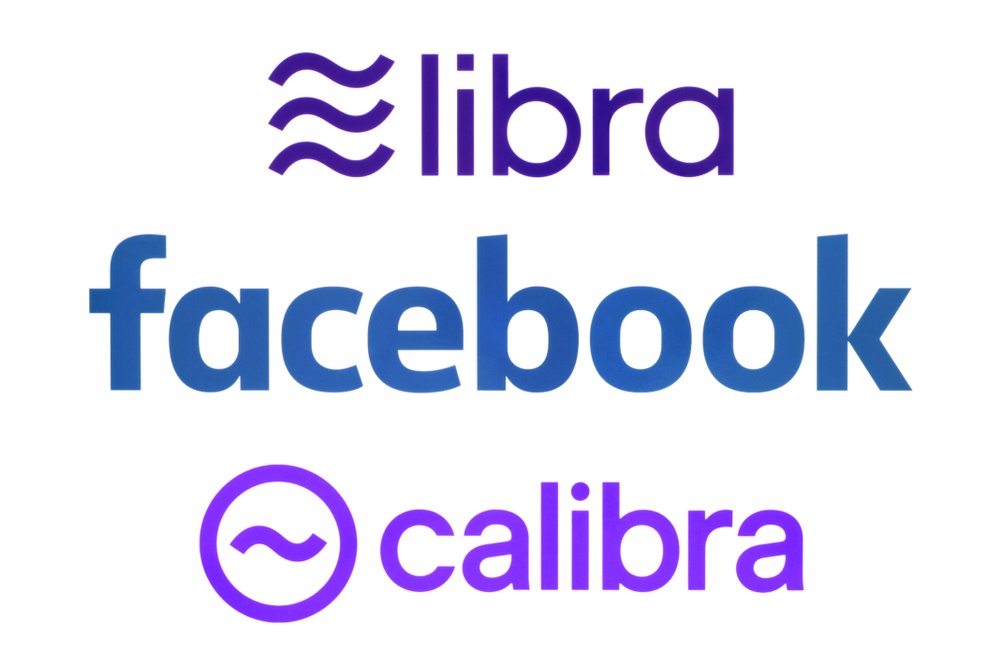 Secondly, the blockchain used by Libra is markedly different from that of bitcoin or other Proof of Work cryptocurrencies. Libra will has its own tailored Byzantine Fault Tolerance consensus mechanism and the blockchain will be built from Libra's custom programming language called Move. Instead of miners, with Libra you have node validators who pay $10 million to join to run a node and earn transaction fees.
The reserves to back Libra will be managed by a non-profit based in Switzerland, called the Libra Association. The Libra Association will also manage the blockchain technology that powers the project.
These guardians of the Libra network comprise of many household names such as Mastercard, Visa, PayPal, eBay. Even two cryptocurrency companies, Coinbase Inc. and Xapo Holdings Ltd., have jumped on board. Together with Facebook, who have limited themselves to one vote, the companies mentioned above and a host of others will vote on governance. Membership will also entitle them to a share of the interest payments from the reserves.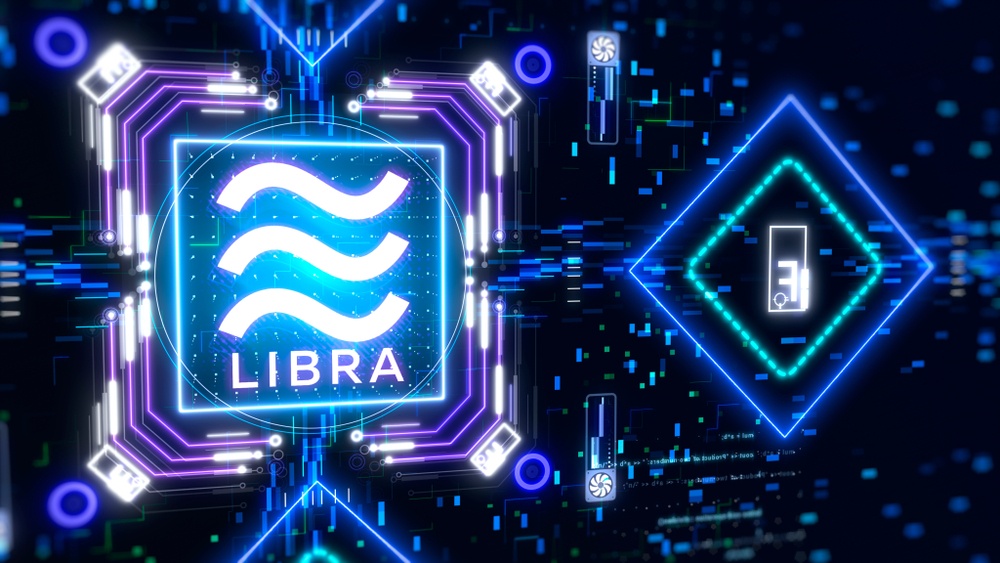 Therefore, Libra is not much different from a digital currency, which already exists and makes up a large proportion of the money supply for fiat currencies. The reasoning behind Facebook's move is to take advantage of their existing brand and capture a very large network effect, even larger than Bitcoin's. Imagine if all of Facebook's users were to be captured by Libra, that would be approximately 2.4 billion users.
The major difference between digital fiat and Libra is that sending money will become easier, whether it is by using Facebook, WhatsApp or Messenger instead of their bank. Libra's aim is to get the unbanked banked and be a global currency, a bit like bitcoin, but the method is a bit different. If it works, Libra will bring great benefits to people all around the world, especially in developing countries.
Why is Libra so Controversial?
Libra has been controversial for two main reasons. First, because it is a centralized corporate network that could abuse their power in some way, such as the way Facebook has discovered to have done recently. Second, there are still some open questions about money laundering and the financing of terrorism using Libra which are likely to be resolved in the near future.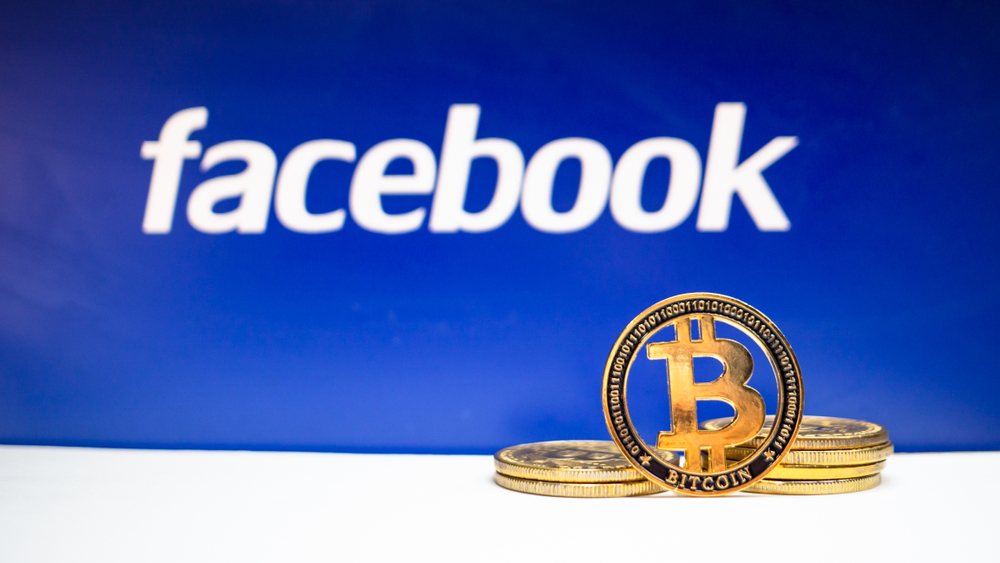 Facebook-Cambridge Analytica Scandal Tarnishes Libra
While Facebook has created a separate subsidiary called Calibra to separate control of personal and financial data, Libra has become a controversial topic. Facebook's blockchain lead, David Marcus, explained that Calibra will store its financial data on separate servers and promised not to share it with Facebook.
But privacy scandals, experiments on its users, and many other instances of bad conduct on behalf of Facebook has people questioning whether we should have a giant tech company creating its own form of money.
Joseph P. Bailey, associate research professor in the decisions, operations, and information technologies department at the University of Maryland, questioned the timing of Facebook's Libra announcement:
"The fact that Facebook wants to enter the cryptocurrency market is not surprising but a bit curious with respect to the timing. Facebook is still trying to address issues of privacy, security, and perceptions of consumer trust in the wake of the Facebook-Cambridge Analytica data scandal and government concerns."
Bailey goes on to say that Facebook may realise that it has a very small window of opportunity to capitalise on its large network to compete with fintech and innovations in cryptocurrency such as bitcoin and ethereum. A lot of American politicians were furious that Facebook used Libra to jump on the crypto bandwagon while there are still so many unanswered questions about Facebook's digital power, its obligation to consumer privacy and its role in fake news.
Money Laundering Concerns
Another reason why the Libra project is proving to be controversial is that there are concerns of money laundering. American regulatory agencies have been fairly lax in the cryptocurrency market. However, Facebook's entry with its huge market power and massive user base could prompt some regulatory agencies to take the crypto market head on and ensure consumer protections are in place for Libra.
Facebook has said it has measures in place to mitigate illegal activity but it is not yet known whether you can withdraw your Libra coins to a non-custodial wallet. With bitcoin, you are able to be in total control of the funds and send money to whomever you want.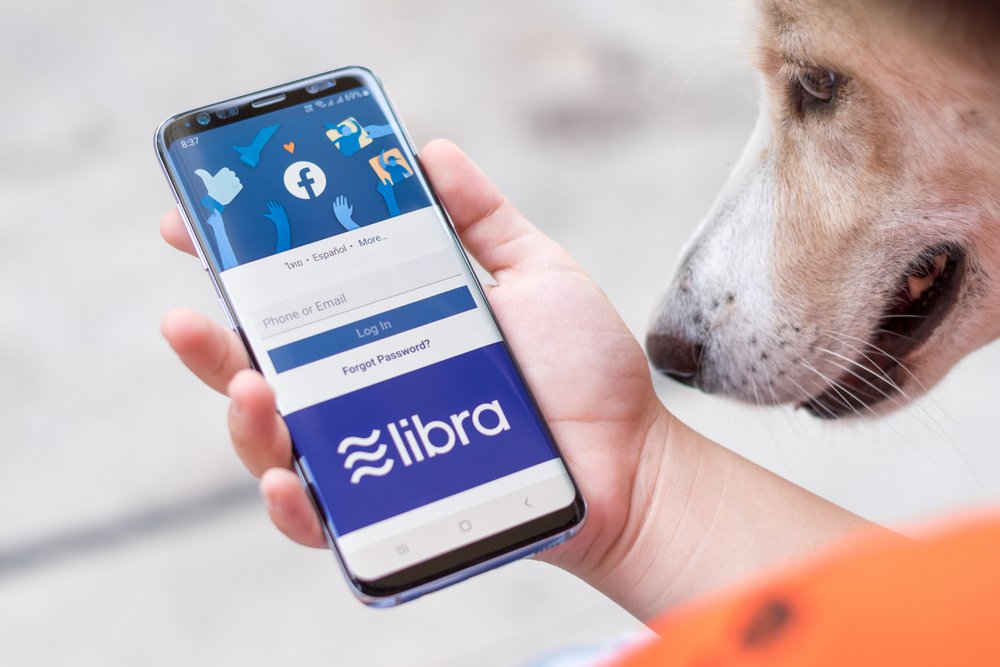 It is unclear how Facebook would prevent people from using Libra in illicit ways if there are non-custodial wallets. If Facebook can not prevent illegal transactions outside of custodial wallets, then it is unlikely to take off. As Libra has a centralized structure, it is easily dismantled by the authorities.
The agencies most likely to take action are the Securities and Exchanges Commission (SEC) and The Commodity Futures Trading Commission (CFTC). Bloomberg's financial regulation reporters expect to see Facebook executives being interrogated by the Senate Banking and the House Financial Services committees.
How Does Libra Differ from Bitcoin?
Permissioned versus Permissionless Blockchains
As a stablecoin, Libra sacrifices decentralization for stability and scalability. Firstly, mining/validating is more centralized than it is in bitcoin and Libra is not a permissionless blockchain network, so individuals cannot contribute to the mining or more accurately running a validator node to help secure the network and earn fees. While it is not decentralized, Libra claims to support more than 1,000 transactions per second, much larger than what Bitcoin offers.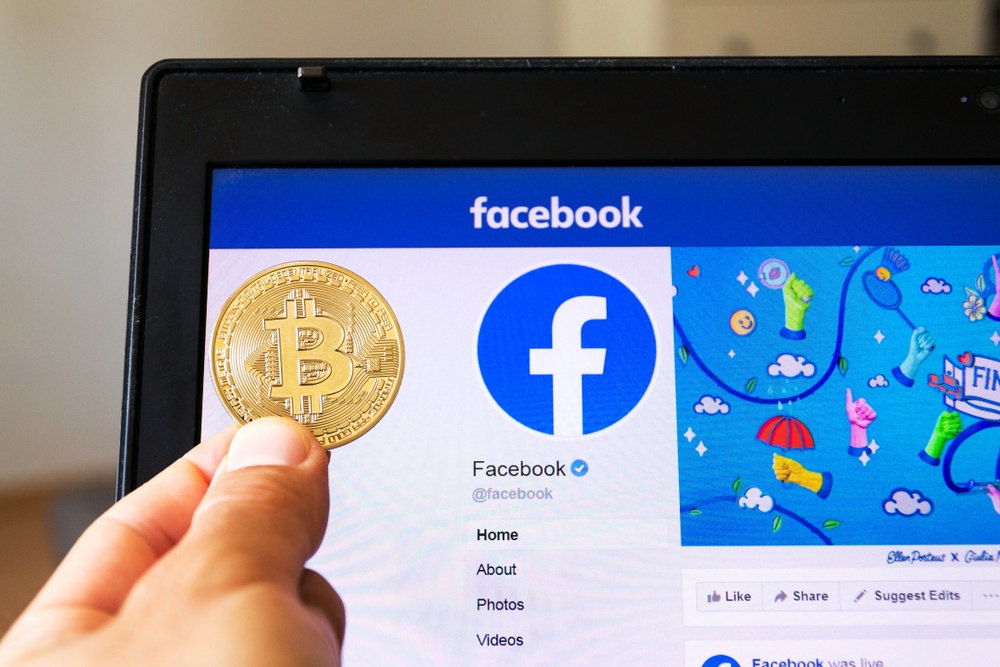 While bitcoin is a grassroots movement and was built from the ground up, Libra will be built by large organisations from the top down. On a related note, many development economists have noted that the best way to get people out of poverty are bottom-up approaches, that start with the needs of the users and evolve into grassroots campaigns, rather than planning and distribution from above such as the government or consortiums like the Libra Association.
Financial companies have tried to do what Libra is doing and have never really threatened or challenged bitcoin, for example, JP Morgan recently gave up on their zcash project after experimenting for more than two years.
These blockchain technologies are generally known as permissioned blockchains, since you require permission to participate in the consensus mechanism. On the other hand, Bitcoin is an open, permissionless blockchain that anyone can participate in. Bitcoin developer Jameson Lopp goes into more detail, picking apart the Libra "blockchain".
Ecosystem
Bitcoin already has an established ecosystem of merchants and exchanges that are quite diverse, allowing you to easily transfer in and out of fiat currencies and cryptocurrencies as well as buy products or services with bitcoin.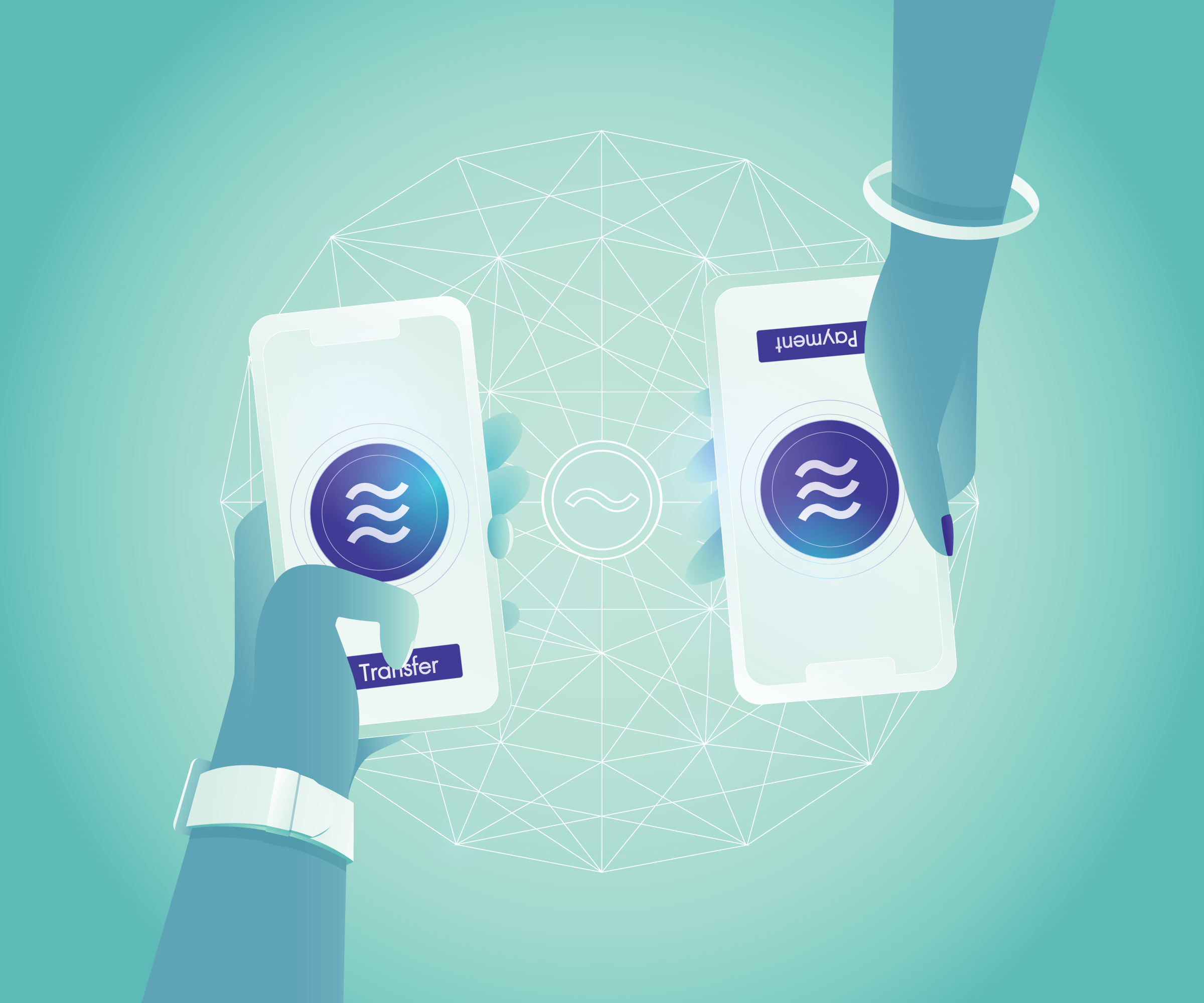 Libra will have to build its own ecosystem of merchants and a network of exchanges, unless individuals choose to use and exchange it within their network of families and friends as some sort of reserve currency.
From reading the whitepaper, it seems that Facebook is relying on entrepreneurs to fill the gap in providing an exchange mechanism between Libra and fiat currency outside of their system.
Libra is a Stablecoin
Libra will not fluctuate aiming to address one of the biggest criticisms of bitcoin – it's one of the most volatile assets ever. In essence, Libra is competing with other stablecoins such as Tether or the Gemini Dollar, and at the same time mobile services like MPesa, WeChat, and Paytm as well as payment services like Apple Pay and Samsung Pay.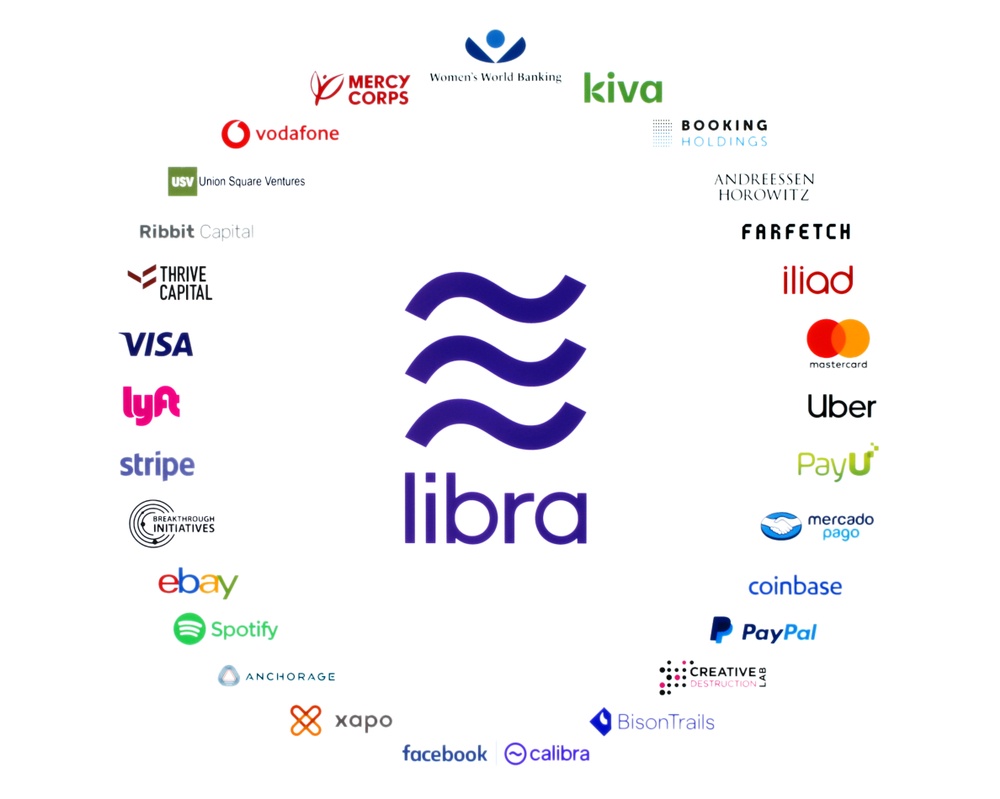 While Libra wants a way to send money frictionlessly across the world, and while bitcoin already does this quite well, Facebook wants to make it more user friendly and decided to create its own version of a stablecoin.
Robustness
Bitcoin is more resistant to regulation than to digital currencies like Libra.
Either Libra will eventually be shut down by the government or they will be coerced into some sort of deal and compromised in some way. With Facebook and a host of other companies serving as validators, if a powerful enough entity really wanted to shut it down, they probably could be so.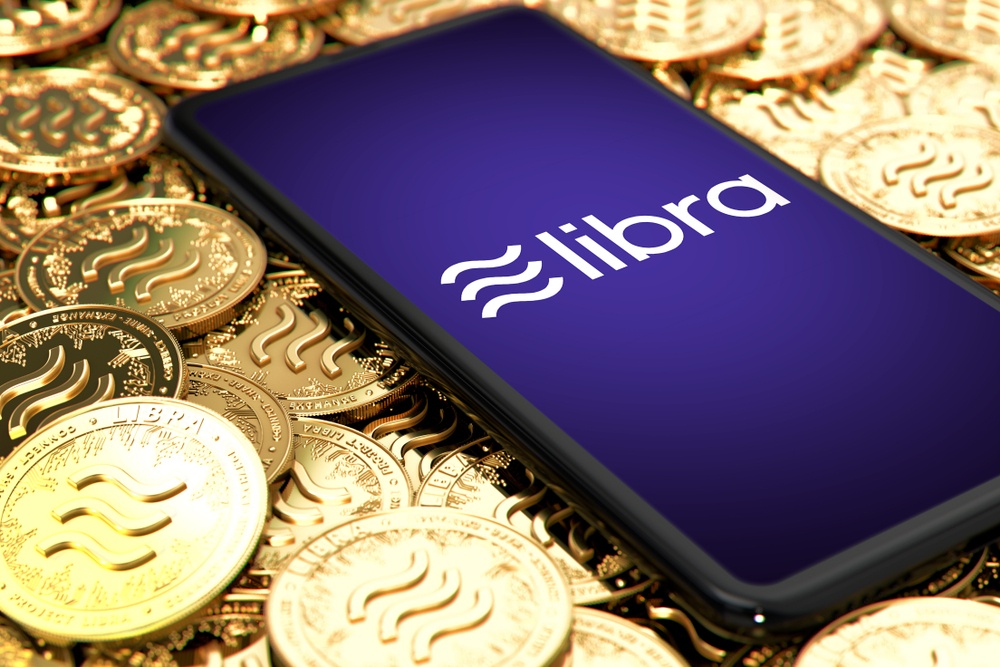 The suspicion against large corporations and their often close relationships with governments is the whole reason why open source software, and hence open source cryptocurrencies such as bitcoin, exist.
Reaction from Crypto Markets
Bitcoin managed to push above the $10,000 psychological level following Facebook's announcement. On June 18, BTC-USD sat around $9,360 and reached a high near $11,100 by June 22. Bitcoin has continued to experienced bullish momentum, rising to a high of $11,400 on June 25 according to CoinMarketCap.
The introduction of Libra could be seen as a positive for the overall cryptocurrency market, as it will onboard millions of new users and make acquiring bitcoin much easier if they can use Libra as an on-ramp to cryptocurrencies.
However, there is also a risk that Facebook's entry into the cryptocurrency will attract regulatory scrutiny and may act as an anchor on the wider cryptocurrency market. For instance, the chair of the G20 regulatory group, known as the Financial Stability Board (FSB), said that the social media giant's move into digital assets could precipitate a closer look at crypto-assets by regulators.
Another risk is that Facebook's plan works, people adopt Libra, it becomes hugely successful and everyone forgets about bitcoin. It is a very tiny possibility, but it is too early to say for sure and there will always be a strong community of libertarian-minded people who will always use and promote Bitcoin.
Conclusion
The full impacts of Facebook's entry into the cryptocurrency market are not yet known, but there are a range of opinions. It will be interesting to see how bitcoin and Libra interact in the future. For now, the price of bitcoin seems to be reacting positively.
But will Libra really quicken the adoption of bitcoin by acting as an entry point to cryptocurrency and benefit the wider crypto sector? Will Libra prove bitcoin advocates right and become a disaster or fail? Keep your eye on Facebook's cryptocurrency project as we're sure to find out soon.