We have recently seen the behemoths of business take a significant interest in cryptocurrencies and blockchain technology. The big four accounting firms have all launched divisions dedicated to blockchain while firms that have previously renounced the use case for cryptocurrencies decide to launch their own. Both JP Morgan and Facebook, two companies among the largest publicly traded companies in the world, have both announced their plans to launch cryptocurrencies. In this latest Cryptolinks post, we delve into how similar the cryptocurrencies that these large companies are planning on launching are to the cryptocurrencies of large decentralized networks such as Bitcoin and Ethereum. We also assess whether cryptocurrencies can work for large companies and the role they are likely to pay.
The JP Morgan CEO, Jamie Dimon, has had a turbulent history with bitcoin. After making several public announcements against the original cryptocurrency bitcoin, the public was shocked when JP Morgan announced plans to launch their own cryptocurrency.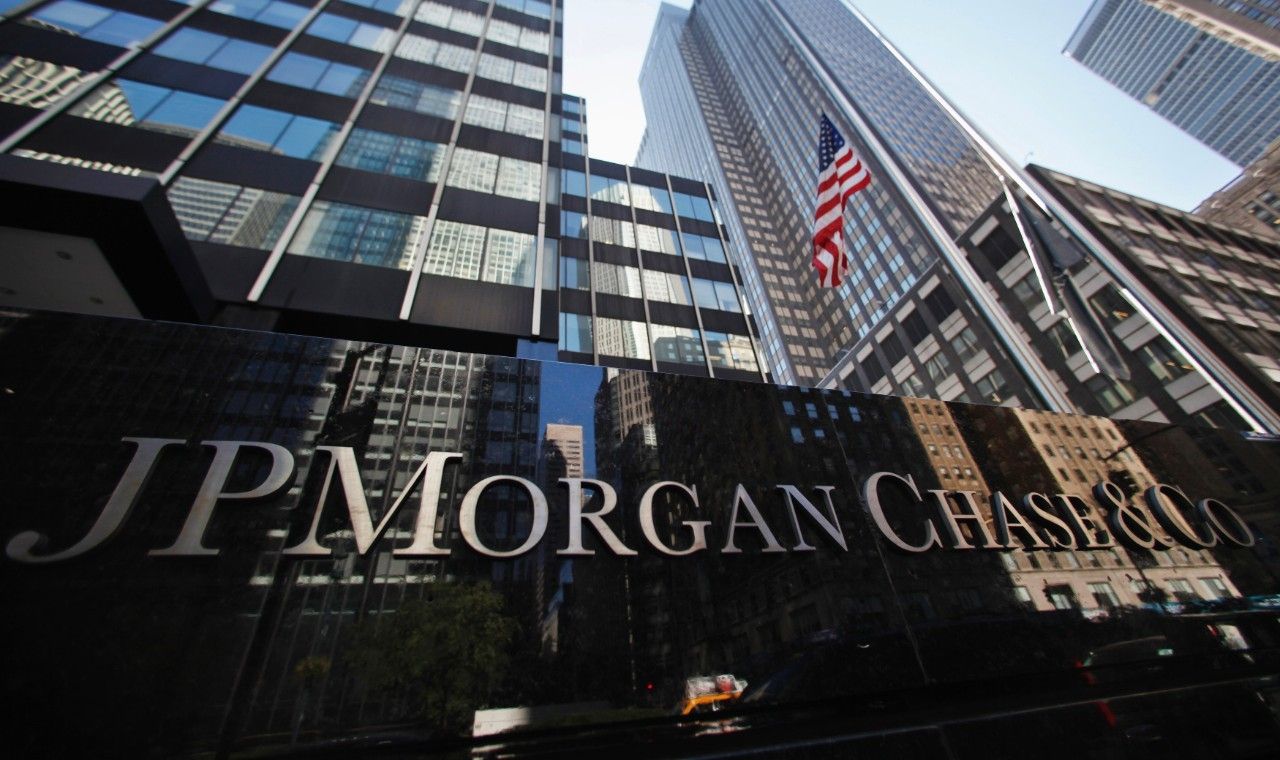 JP Morgan announced that they will be launching their own cryptocurrency, a stablecoin pegged to the USD, that will be built on blockchain technology. The JPM coin will launched on the Quorum blockchain, an enterprise-focused distributed ledger technology (DLT), and plans for the cryptocurrency to be operable on all major blockchains moving forward. The concept is still in the development phase. The initial use case JP Morgan envision for the coin is faster and more efficient settlements between their clients and partners. However, Jamie Dimon has hinted that it may have a commercial and consumer use cases down the line.
Facebook has a less turbulent history with cryptocurrencies than JP Morgan. They have had a team working with blockchain technology for multiple years. There has been no official announcement from Facebook of their plans to launch a cryptocurrency but rumours regarding an upcoming release are strong. Several sources including Bloomberg, The New York Times, and CNBC have all reported on the upcoming launch. The project to build a cryptocurrency for Facebook is being led by former president of PayPal, David Markus.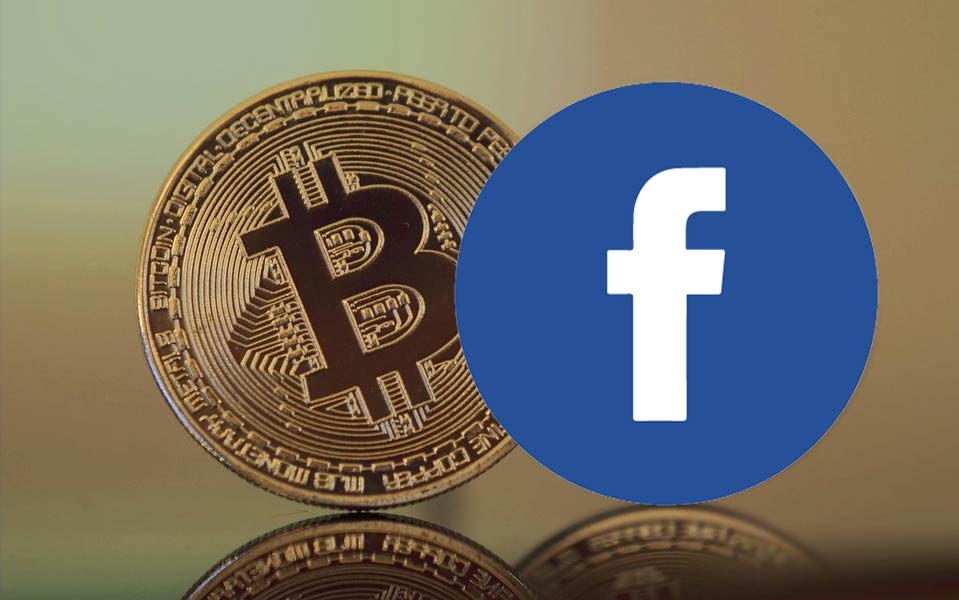 Facebook Coin is proposed to be integrated into messaging service WhatsApp which Facebook owns. It will likely be a stablecoin, a cryptocurrency pegged to a fiat currency, that will facilitate remittances through the messaging service. The proposed launch comes after the recent success of China's popular messaging service WeChat integrating payments. It is reported that Facebook will initially tackle the remittances market in India where WhatsApp has a large user base and there are records of large amounts of remittances being sent.
JPM Coin Versus Facebook Coin
Both of these projects have striking similarities. They are both being developed and launched by some of the business superpowers of today. Both are planning on launching a stablecoin initially. Both are planning on adopting blockchain technology to improve their overall business model. However, there are also differences. While JP Morgan will adopt the Quorum blockchain from the start, Facebook seems to have hired a team to build their own blockchain from scratch. The Quorum blockchain is a DLT as opposed to a public and permissionless blockchain where anyone can run a node such as Bitcoin or Ethereum. DLT is a far more centralized network architecture and ultimately puts JP Morgan in a position where they control the network. The level of centralization of the cryptocurrency Facebook plans to launch will not be known until Facebook releases the details of the blockchain technology that the cryptocurrency will operate on. However, it is likely that a DLT will be used for the Facebook Coin also putting Facebook in control of the network.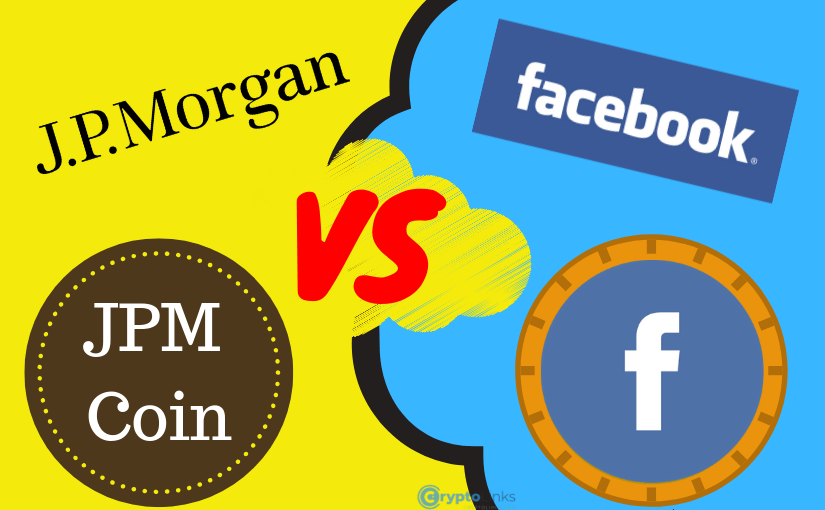 Other Major Platforms Making Crypto Moves
A number of other platforms have also been venturing into the crypto field to enable their users to make payments across their platforms. This list includes encrypted cloud-based messaging platform Telegram which is highly popular among cryptocurrency enthusiasts and also privacy-focused Signal. Popular Asian messaging platforms Kakao and Line are also working on releasing their own cryptocurrencies.
Can Company Launched Cryptocurrencies Work?
The idea of a large company launching a cryptocurrency deviates from the idea of a decentralized network that no one entity owns. Once these cryptocurrencies launch, the amount of control that the companies keep over the network will determine how much they really represent a cryptocurrency. For a large company to successfully launch a cryptocurrency operating on a decentralized network, the large companies would need to take steps away from their ownership of the network which they are unlikely to do. We know already that JP Morgan will be launching their cryptocurrency on Quorum which is a DLT that puts them in control. Ultimately, they will have control over all the properties which public blockchains aim to put in the hands of a decentralized network such as the issuance of coins, the processing of transactions, and the procurement of the network. These so-called cryptocurrencies are likely to play a role in making business models more efficient, however. In terms of JPM coin, it is envisioned as enabling more efficient settlement across borders. Despite Facebook Coin not even being officially announced yet, an investment bank analyst is already foreseeing the coin potentially adding $19 billion in revenue.